Notes from a cantina deep in the heart of Umbria.
I want to share with you that a bucket of grapes is not light!! Whilst harvesting is an exciting time of the year, it is extremely hard work particularly when each bunch is handpicked, …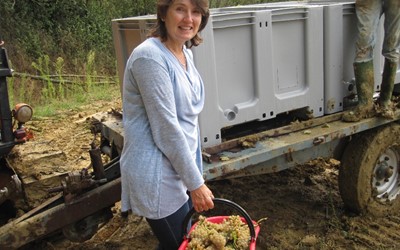 Hicham on the tractor making sure the Grechetto is safely loaded.
View our harvest album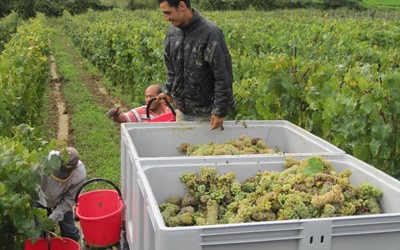 Harvest at Cantina Goccia started last week with our Grechetto, Vermentino and Merlot. I thought I would share some photo's of the hard work. Our Grechetto is fantastic this year so watch …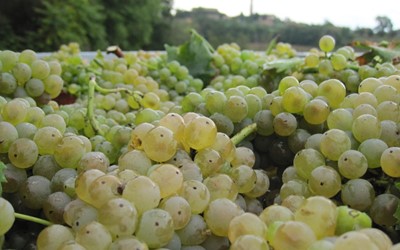 Cantina Goccia wines can now be found at the Pig on the Beach, The Pig at Combe and The Pig near Bath. Our Grechetto has been a summer hit in Combe and is proving to be a firm favourite at the& …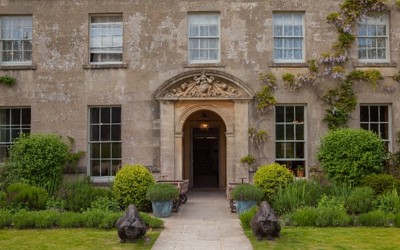 We are delighted that the Lime Wood Hotel now sells our wine with Nesso featuring in its secret cellar of special wines by the glass.
For those unfarmiliar with Lime Wood, it is a …